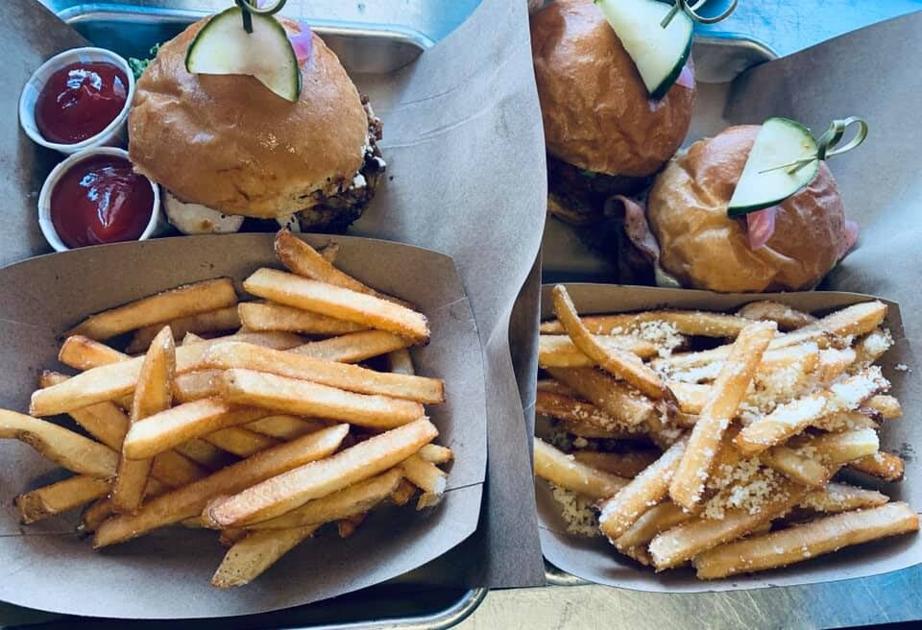 Spring is the season of food trucks | Food
TRAVERSE CITY — Food trucks are on the move as operators prepare to open this spring.
Jonathan and Nick Petrie, the guys behind the counter at Archie's Food Truck, created Gemini Sandwich Co. The restaurant is coming to the same building as the Coin Slot in early May.
"The astrology is about two brothers," Jonathan said, explaining how they named their new venture. "Both of our fiancées are Geminis."
The brothers started the food truck in 2018, operating at at Earthen Ales in 2019 before moving to the Coin Slot lot last year. Jonathan is the chef, while Nick maintains the business side.
The Gemini Sandwich Co. menu, he said, is different than the "eclectic upscale bar menu" found at Archie's. Both aim to use local ingredients, but the new restaurant will turn those into grilled sandwiches, smoothies and salads. Ice cream is also available.
Jonathan said with Gemini Sandwich Co. they wanted a more permanent restaurant with grab-and-go options on the East side of Front Street.
"I think this area of downtown doesn't have a lot of refreshing things," Petrie said. "We're looking forward to a busier summer and locals coming out."
Archie's Food Truck starts serving April 15 at 346 E. Front St. The Coin Slot building also houses Rad.ish Street Food, which provides vegan fare.
Samurai Skewers started in late 2020 at the Coin Slot, but this year owners Brian and Leanne Canning, originally from Kalamazoo, opted to secure a spot at the corner of Randolph and Division streets.
This is their first full year with the food truck as their full-time career.
"My wife was laid off because of the pandemic," Canning said. "She decided to take it on with me, so we moved to Traverse City. We love cooking."
Samurai Skewers offers skewered chicken, pork, mushrooms and tofu. Canning said everything is cooked on a grill and finished with a soy barbecue sauce.
"It's all cooked over an open flame, fresh to order, " he said. "We use traditional Japanese flavors like soy, mirin and ginger."
They also created the "Sumorrito," their take on a burrito.
"It's filled with skewer meat of your choice, rice and vegetables and Yum Yum sauce," he said.
Brian said he will set up picnic tables where people can eat their lunch or dinner. He also plans to offer yard games.
He added that he hopes to find more trucks to join the space, but for now, Samurai Skewers plans to occupy the lot from April 16 to the end of September.
The Little Fleet plans to host the same trucks as last summer: Good on Wheels (Vietnamese food from the folks at the Good Bowl), Cordwood BBQ, Glendale Ave and Traverse City Pizza Co.
Little Fleet General Manager Jess Heller said they have one less truck in the lot to allow for more seating and spacing during the pandemic.
Happy's Taco Shop serves food inside the Little Fleet. The stall is open all year, alongside the bar. The outdoor bar may look a little different this year, Heller added.
Food trucks are expected to open during the last week of April at the Little Fleet, 448 E. Front St.