'My heart is full today': Food & Shelter serves up holiday meal to homeless, community | News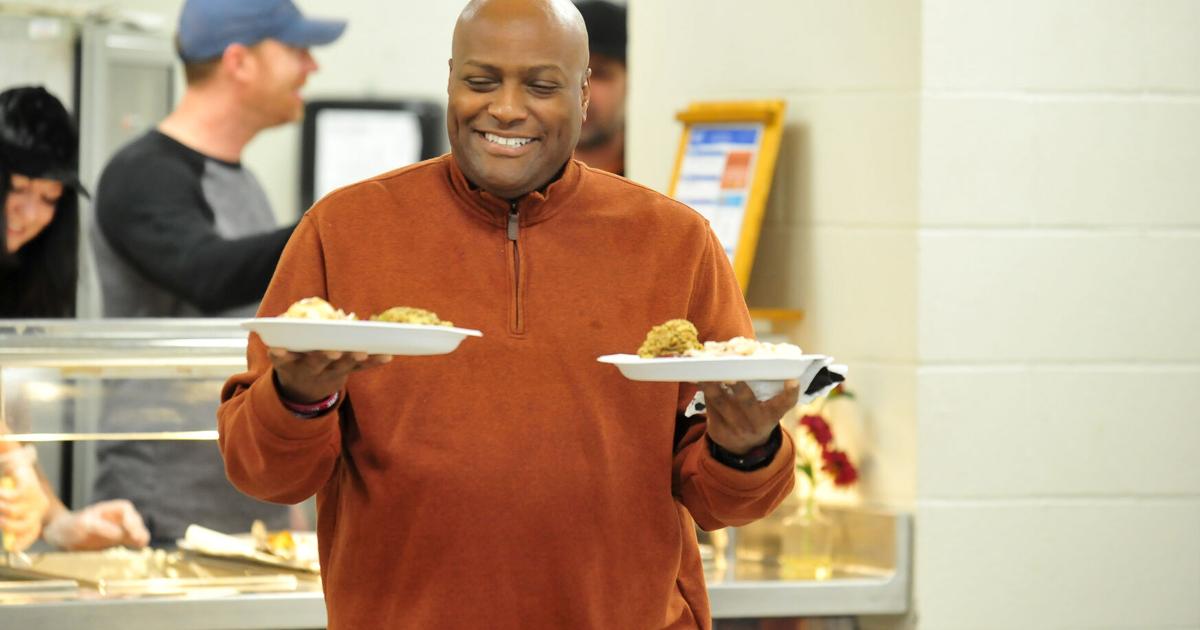 Food & Shelter, Inc. hosted its annual Community Thanksgiving on Thursday, where people who would otherwise go hungry and be alone during the holiday were able to come together in community and eat a home-cooked meal.
For years, tens of volunteers have spent their Thanksgiving afternoon serving people. The tradition was all started by April Heiple, the executive director of Food & Shelter.
"I always love this event," Heiple said. "I love how everybody comes together and feels like family, even though many of us have never met before. We work together alongside each other to make this meal possible. It just really feels incredibly special. My heart is full today."
She wasn't the only one whose heart was full Thursday at Norman High. Hundreds of guests attended the Community Thanksgiving to enjoy a home-cooked meal — many of whom, admittingly, wouldn't have received one if not for Food & Shelter.
But it wasn't just for people struggling with homelessness — people from all walks of life showed up. Heiple described it as a place where people can come regardless of circumstance.
Whether they needed food or just a place to eat and not be alone, everyone was welcome.
"Well, getting older now all your relatives passed away and all that and you don't have grandma cooking Thanksgiving dinner anymore," said Randy Lewis, an attendee at the meal. "So this kind of keeps the spirit of Thanksgiving alive, being with some people, and it's better than being by yourself."
Even the volunteers at the event were filled with joy helping other people. For many, volunteering at this event is a family tradition, and one they try to do every year.
For George Bogaski, "it's always been really important" for him "to volunteer and give back in some way on Thanksgiving" — that's why he was helping Food & Shelter Thursday. But for others, it's a way to help those who are where they once were in their life.
"I feel that there was a time I could have used it myself, but just out of shame, I didn't do it," Melissa Chavis, a volunteer, said. "And so I just want to give back to the community and talk to people and say hi and greet everyone and let them know that they're important. Everybody's important."