Jeffrey Hairston: Chef connects with Aiken community over food | Sunday Best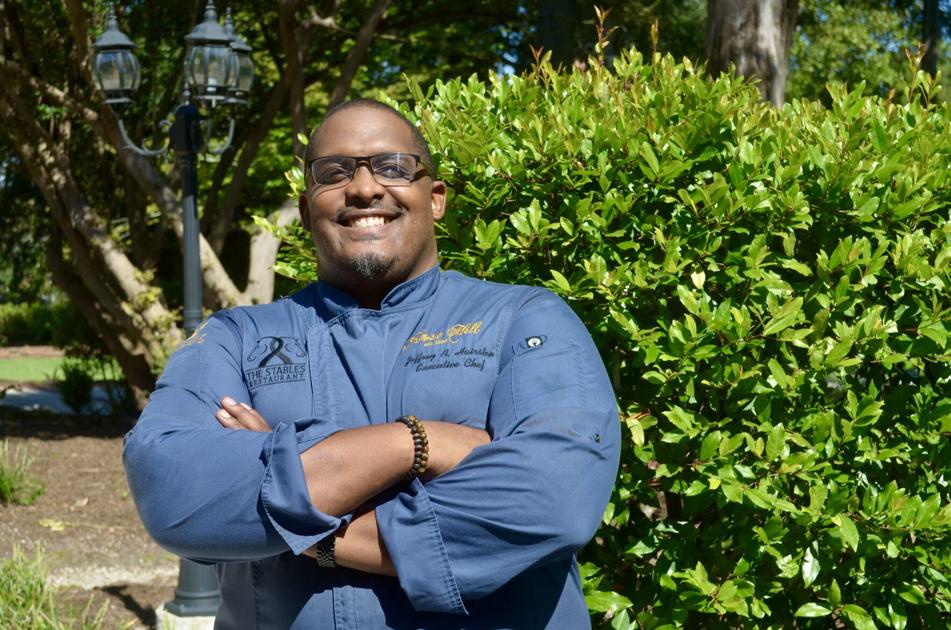 Jeffrey Hairston has always grown up around food, making his occupation as a chef not terribly surprising.
Born and raised in Columbus, Ohio, Hairston said every family function was centered around food.
"Big family get togethers, weekends, Sunday dinners," Hairston said. "There was always baking and cooking and things like that."
Hairston's mother tells a funny story, he says, about when Hairston got into cooking.
"Apparently, when I was 11, I told her a story that I knew that girls like the guy that could cook, and I didn't want to grow up eating hot dogs," Hairston said with a laugh.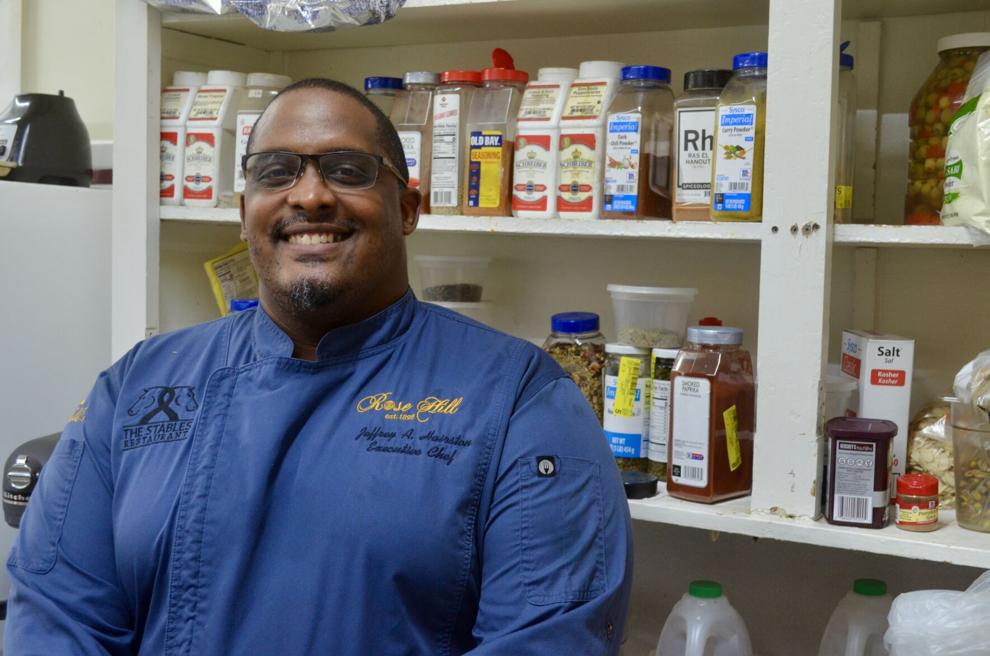 Growing up, he watched plenty of cooking shows, including those with Justin Wilson, Jeff Smith and Julia Child. The Food Network was also launched, which opened up yet another channel for Hairston's interests.
"I would call my mom (at work), and I would tell her about this recipe I found and (ask her to) leave me X amount of dollars on the counter," Hairston said. "I'd walk over to the local grocery store and buy all the things and then walk back and make dinner. It just kind of started that way."
Hairston didn't go to culinary school, but instead jumped straight into the world of restaurants.
"The good thing with the Midwest, especially Columbus, is it's a test market for corporate restaurants as they want to go into more eastern states," Hairston said. "So you know, there's lots of opportunity to get jobs at kitchens where there's lots of structure and systems and corporate rules put in place."
He left corporate restaurants at the age of 24, and moved down to Florida, where he worked at a local French restaurant. The food was made à la minute, which is where nothing is prepared in advance and the food begins to be prepared when an order is placed.
The cooking process is labor-intensive, Hairston said, but it ensures that the product being served is exceptionally fresh.
After going back and forth with a few jobs in different states, Hairston moved back home to Columbus to contemplate his next move.
"My brother is currently stationed in South Carolina," Hairston said. "His base is off in Charleston, and when I was looking at where to relocate with my family, Aiken really was kind of a perfect spot. It was close enough to my brother, for visits and for family and things like that, you know, but kind of far enough away to have my own space."
Thus, Hairston moved to the area with his wife, mother and three children and in August of 2020. He became the executive chef at Rose Hill Estate, which has two restaurants: The Stables, which is a bit more casual and located in Rose Hill's old horse stables, and Sheffield's, which is in Rose Hill's main house.
"Once arriving here, I found out how artsy and eclectic and really fun (Aiken) was," Hairston said. "So it was really kind of a great surprise when we got here."
Since being in the city, Hairston said he's noticed there's a mix of culinary interests. There's lots of haute, or artful/elaborate, cuisine, as well as nouveau, which is lighter/delicate cuisine with a focus on presentation, which can be seen in restaurants like Whiskey Alley or Fuse, according to Hairston.
"Here at Rose Hill, we really try (to) take farm fresh, seasonal ingredients and really make them a focus," Hairston said. "We don't do too much to them. We treat them really, really well, and we try and make as much as (we possibly) can from scratch. (We) smoke our own bacon, we bake our own bread, we smoke our own chicken, all of our desserts are made from scratch. We really try to do as much as we can to deliver an incredibly fresh, incredibly honest product that people really enjoy."
Hairston also has started holding some fundraiser dinners at Rose Hill, which he said is a great opportunity. The dinners are based around the blessing boxes that can be found around Aiken, which house food for those who need it.
The chef took some items from the blessing boxes and used them to create a meal to show what people can make with even just basic ingredients.
"The first course was roasted chicken and summer succotash with citrus vinaigrette, and we did a little bit of tarragon oil," Hairston said. "The dessert was really fun because we actually used Jiffy corn muffin mix, which you can get (for cheap). We turned it into a really lovely citrus cake with fresh berries and fresh whipped cream."
Hairston said these dinners matter to him because it's important to him to give back to Aiken, since Aiken has given so much to him.
"It's really important to me to be able to show that myself and Rose Hill as a business both are intrinsically connected to the community around us," he said.
As food has been a constant in his life, Hairston said cooking is how he finds value in himself and expresses connection and emotion.
"People come to Rose Hill for all different reasons to dine," Hairston said. "Special occasions, things like that, and to be able to share in that moment with those people and help make that something special, it's really something that's kind of hard to describe. It's very addicting once you get the taste for it and the understanding for what you're really delivering to people. It's a pretty phenomenal experience."
He also said he loves being able to take raw ingredients and turn them into something delicious and sharing that creation with those around him.
Through it all, Hairston said his passion for what he does is what drives him.
"It's awesome that I get to come to work every day and do the thing that makes me feel best, and share that with the world around me," Hairston said.