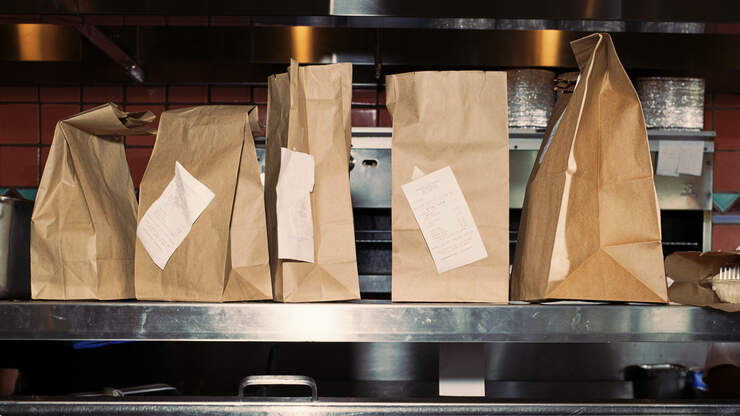 #FOOD: How can we make TAKE-OUT more #ECO-FRIENDLY?? Here are a few ideas! | iHeartRadio
Lots of us have been eating more takeout over the last year since it gives us a much-needed break from cooking and can support local restaurants.
But those bags full of Styrofoam, stacks of plastic containers and all that extra plastic silverware can leave us with environmental guilt.
If you want to go greener with your takeout order, these low-waste tips can help make it more eco-friendly.
● Wash and reuse plastic containers – If your food comes in plastic containers with lids, clean them up and reuse them for leftovers or to give away baked goods and food to loved ones without having to worry about getting the containers back.
● Tell the restaurant if you don't need napkins or silverware – If you're eating at home, you have your own utensils and napkins, so let the restaurant save by not including it.
● Customize your order to leave off food you won't eat – Instead of trashing those onions or candied walnuts, tell them to leave them off your meal and you'll help prevent food waste.
● Bring your own bag to carry items in – Treat it like the grocery store and bring in your reusable bags to stack takeout containers in, so you'll save a plastic bag or two.
● Reuse the bags the food comes in – Sometimes you get there and the food is bagged up, ready for you to grab and go, so reuse the bags you get for doggy duty, trash bags or even upcycling DIY projects. You can even wash and reuse the aluminium foil they give you.
● Dispose of everything properly – If containers are compostable, compost them, if they can be recycled, do it. Even those little tiny dressing and sauce containers can be recycled, and every little bit helps keep trash out of landfills. Source: popsugar