Food and Shelter prepared to serve hundreds at free Thanksgiving meal | News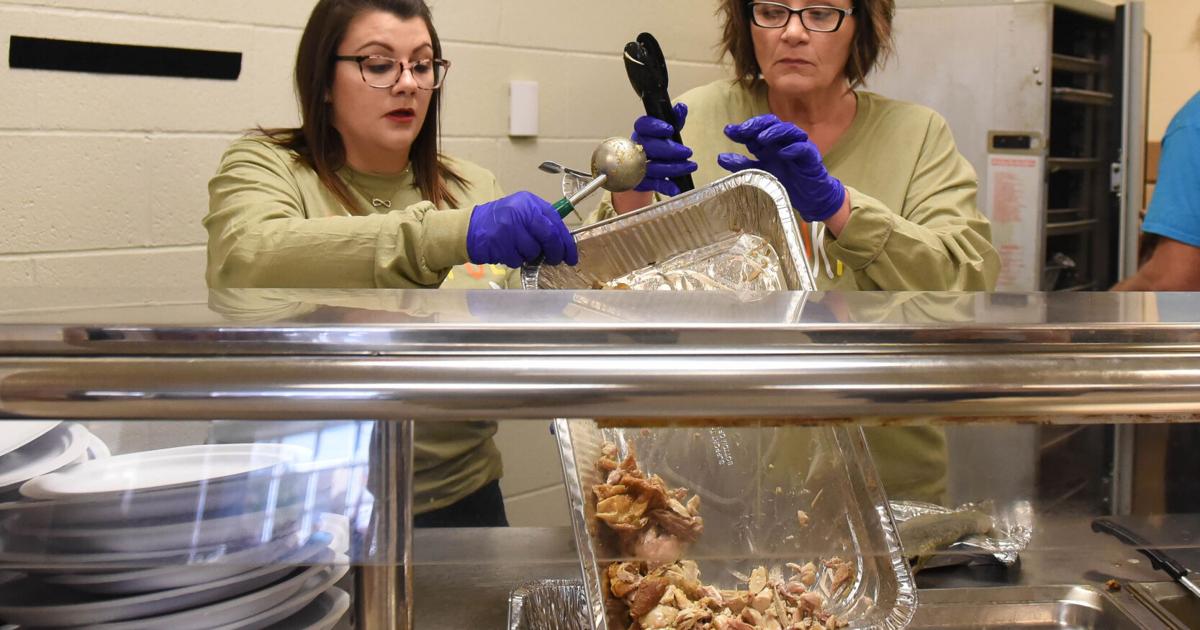 On Thursday, Food and Shelter will host its annual community Thanksgiving at Norman High School, providing a home-cooked holiday meal in a community atmosphere so no one is alone.
Food will be served from 11 a.m. – 1 p.m. at Norman High, 911 W. Main St. The lunch is open to the public, with no pre-registration required; everyone who needs a meal, a place to eat or company is encouraged to come, said April Heiple, executive director of Food and Shelter.
After the meal was moved to a smaller location last Thanksgiving due to the COVID-19 pandemic, the event will be back in its normal location at the NHS cafeteria, which can fit over 400 people.
"We'll be serving in the dining room there and we will have servers come and greet people at their table and take their order and get them a drink and bring around a dessert cart," Heiple said. "It'll be like a nice little comfortable, homey setting."
Although Food and Shelter has already recruited "hundreds" of volunteers, Heiple said the organization is always open to more people showing up to help serve in any capacity.
Due to the high volume of food Food and Shelter will serve, cooking for the community Thanksgiving meal is usually a month-long affair, the organization's chef said.
" I usually start cooking the first week of November," said Sunny Hill, Food and Shelter's chef, "because I can cook eight turkeys at a time, and I cooked 70 turkeys this year. So it takes a few days, because we have to cook them and cool them, and then pull all the meat off and then put them in pans and freeze them and get them ready to heat again."
The week of the meal, Hill and others are cooking green beans, mashed potatoes, gravy and stuffing, she said. Although it's a long, tedious process, Hill said it's always worth it the day after the event when she knows she was able to feed a community of people and bring everyone together.
Hill said Food and Shelter cooks expect about 700 people to attend the gathering, but on Thanksgiving Day, the organization also ships out approximately 350 boxed meals to people who are not able to make it to NHS.
"It's a tremendous amount of work for us, but it's very gratifying to feed people always," she said. "I wouldn't be doing this job if I didn't feel that way."