Comfort food at The Roswell in Colorado Springs | Arts & Entertainment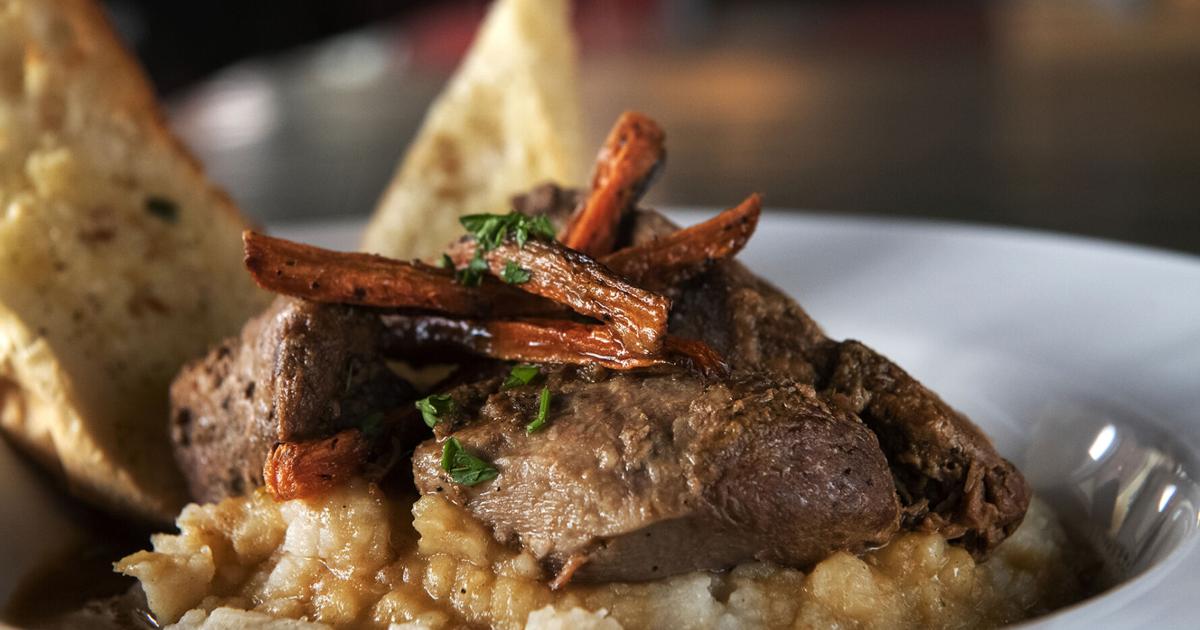 The Roswell has the personality of a neighborhood bar, but its comfort food-focused menu has little of what's generally associated with pub grub.
The few appetizers meeting that description include pretzels with mustard ($9) and cauliflower Buffalo wings ($11) — note they're not chicken. Still, there are several appealing starter choices: oven-baked Brie with apricot jalapeno jam ($14) and bruschetta ($9), among a handful of others.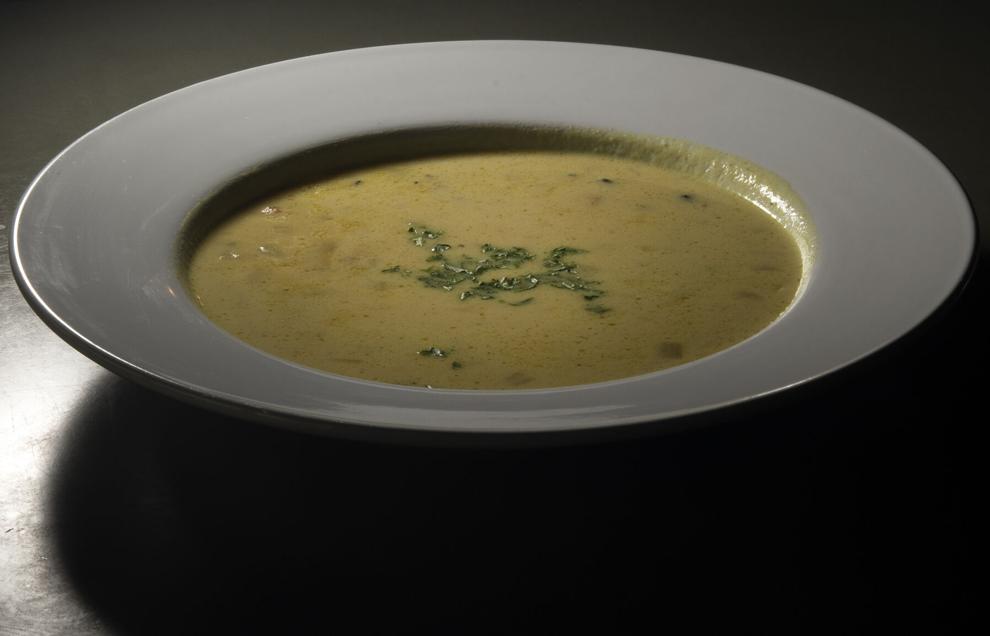 We started with soup ($4 for a cup; $7 for a bowl). The curry chicken soup is made with yellow curry, so it's a milder blend of spices, such as turmeric and cumin, in a creamy broth. Cubes of grilled chicken are plentiful and the overall result is palate pleasing.
The green chili jolts the taste buds. This vegan option highlights the heat level and earthiness that make Hatch chiles popular. The tortilla chips served on the side provide saltiness to counter the heat.
It's surprising there's not a single burger option on the menu, given the bar ambiance. There are, however, several choices of sandwiches, salads and pizza. On the flip side of the menu are the house specials. Here's where the real comfort food shows up.
Our server recommended the braised pork shoulder ($16). The pork is slow cooked in Goat Patch Red Ale (Goat Patch Brewing Co. is next door), which makes it exceptionally tender. However, more of the au jus from the braise is needed since the meat, although flavorful, was dry. It's served with mashed potatoes, topped with carrots. Two slices of buttery garlic bread complete the meal.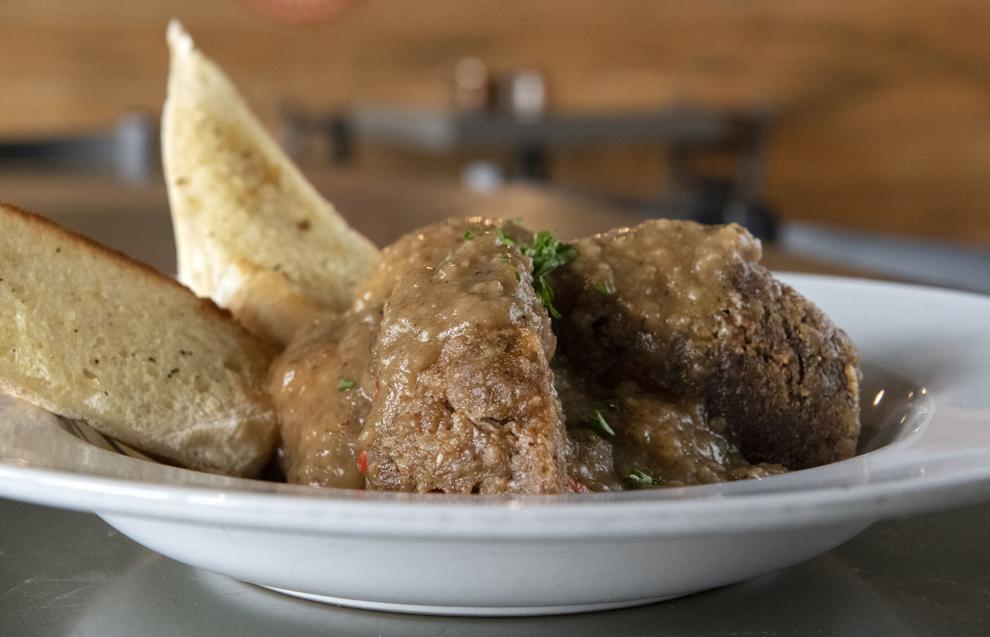 The house-made meatloaf ($15) also includes garlic bread and mashed potatoes. Thick slices of seasoned ground beef smothered in gravy is the epitome of home cooking. The gravy has sage and lots of black pepper. The mashers, which are a combination of creamy and chunky, help balance the sharpness of the pepper.
Also among the house specials are chicken and sausage gumbo ($16) and bison stroganoff ($16). The Creole lasagna, another special ($16), is a spinoff of the classic Italian dish but features many of the ingredients associated with Louisiana flavors: andouille and chicken sausage, onions and red and green peppers. Pepper jack and "Cajun spiced" ricotta cheeses make sure the taste buds stay wide awake.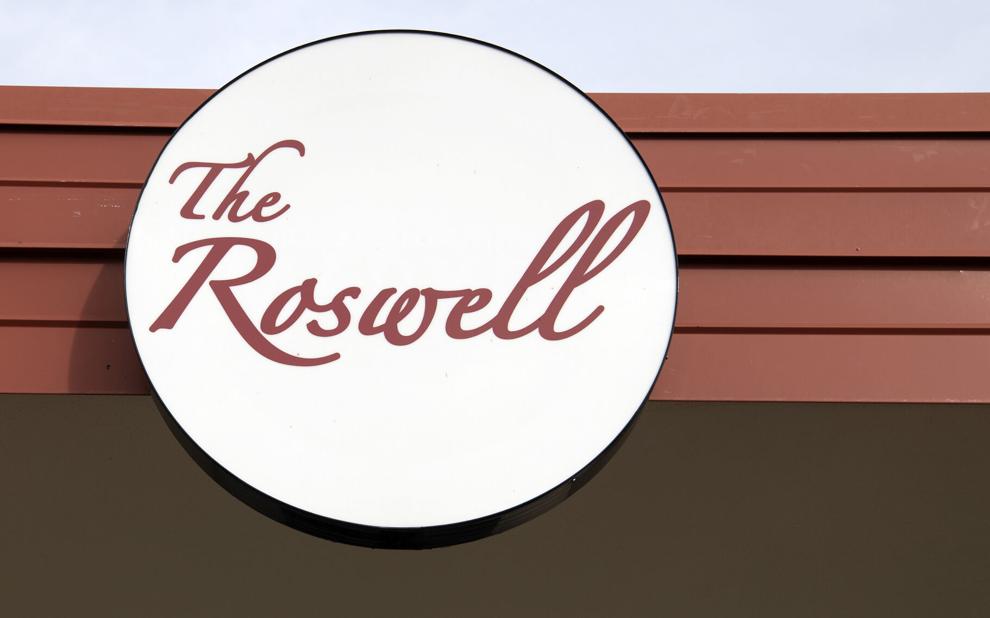 Although we didn't sample sandwiches, a few look intriguing, notably the variation of the barbecue brisket ($13), which boasts a "sweet/spicy Korean BBQ sauce." By all accounts it's a traditional slow-cooked brisket sandwich on a toasted bun. It's that sauce that captures attention.
The vibe is noisy, but unlike most bars the interior space is bright. The track lighting canisters need some adjustments so diners and drinkers don't have to feel like they're literally in the spotlight.
The Roswell has a popular trivia night on Tuesdays and occasionally hosts live music. It's clearly a neighborhood joint as evidenced not by its name and location, but by the camaraderie among many of the patrons and staff. It isn't necessarily a place where everyone knows your name, but you can count on seeing a lot of friendly smiles.
The Roswell
Description: Comfort food in a bar setting.
Location: 2727 N. Cascade Ave, Suite 111
Contact: 634-2727; theroswell.com
Prices: $4-$16
Hours: 11 a.m.-10 p.m. Tuesday and Wednesday; 11 a.m.-11 p.m. Thursday through Saturday; 11 a.m.–8 p.m. Sunday; closed Mondays. Kitchen closes at 7 p.m. Sundays and 9 p.m. other days.
Details: Credit cards accepted. Alcohol. Wi-Fi. Outdoor dining.
Favorite dishes: Curry chicken soup
Other: Gluten-free and vegan options available.